Annual Dinner
Introducing our VIRTUAL AUCTION! New for 2020!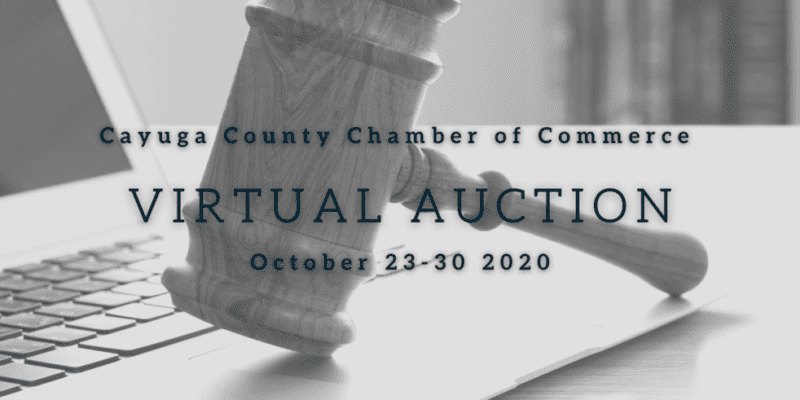 We regret to announce that the Cayuga County Chamber of Commerce Annual Dinner has been cancelled for 2020. The Dinner is our largest annual in-person event, and after exploring creative alternatives, we determined that this event was not feasible under the current circumstances.
The Annual Silent Auction, typically held at the dinner, is our BIGGEST fundraiser of the year, and we're going virtual for 2020! Donating an item or gift certificate to the auction is a great way to show your Chamber support, and to showcase your products or services to the community! This year's virtual format will allow us to reach an even larger audience than usual. Please click here to download the donation form. Fill it out and return it to us by October 2nd, then drop off your donation (or contact us to arrange pickup!) by October 9th.
Bidding will open on 10/23 and close on 10/30. Previews of auction items will be made available on our social media pages as we receive them. Keep an eye on this page, our social media, and our weekly emails for upcoming information about how to bid, and as always, we appreciate your support!