Marketing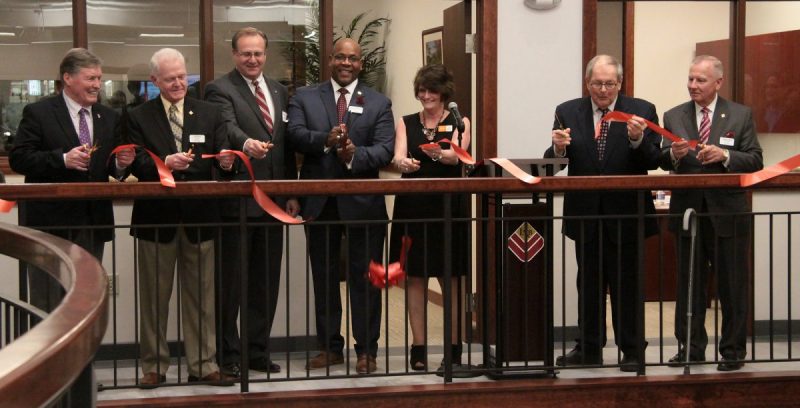 Sponsorships
Sponsorship is vital to sustaining and enhancing the Chamber's programs and also is a noticeable way to promote and market your organization throughout the county and greater business community.  All Member businesses can take advantage of Marketing/Sponsorship Opportunities, which are available on a first come, first served basis. Exclusivity is only available when no other level of sponsorship for the event is committed. Payment secures Sponsorship level.
Marketing Opportunities
The Chamber's publicity, community recognition, and marketing exposure venues afford opportunities for Member businesses to engage in out-reach efforts to hundreds of community business leaders. By integrating these venues into an overall marketing strategy, Members can economically cultivate relationships with targets within the Chamber and county-wide.
Click Here to download Marketing and Sponsorship Opportunities
Contact us for more information about sponsorship opportunities and advertising with the Chamber.
Newsletter
From news to low-cost advertisements from Member businesses, and from articles defining and elaborating local and state issues, the FREE monthly newsletter keeps members informed, up-to-date, and "in the know" about factors affecting our community and business environment. Business tips, Chamber events, Member updates, and Members submissions of up to 100 words also are featured, space permitting. Members may email news to admin@cayugacountychamber.com.
Our Website
The Chamber website is a one-stop online portal that provides information about the Chamber's membership and events, Cayuga County, and Auburn. Featuring a searchable Member database with access by category or company name, the Chamber website represents a valuable promotional marketing tool and information resource for members, since hits to and searches within the Chamber website can translate to click-throughs to their own Websites, increased sales inquiries, and greater exposure. Each member receives a free listing and can be linked to their Website.
2 State Street
The Chamber maintains a centrally located information resource center that enables members to prominently display their brochures, pamphlets, and business cards.  Given the Chamber's reputation as an honorable organization that maintains high standards, this display serves as a reliable and trustworthy source of information for visitors to the Chamber headquarters seeking products, services, and/or relationships with area businesses.