Leadership Cayuga
The Leadership Challenge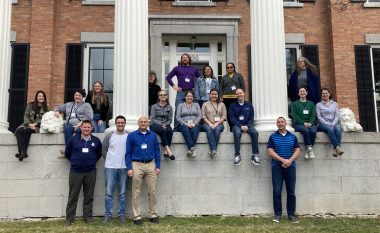 One measure of a community's greatness is the voluntary contribution of its leaders.
Since 1989, Leadership Cayuga has prided itself on graduating dedicated community leaders. A program conducted by the Cayuga County Chamber of Commerce, Leadership Cayuga stimulates public-minded thinking and increases the base of informed, capable leaders committed to using their talents to add to our community's vitality. The program's more than 650 alumni are among the most informed volunteers in Cayuga County.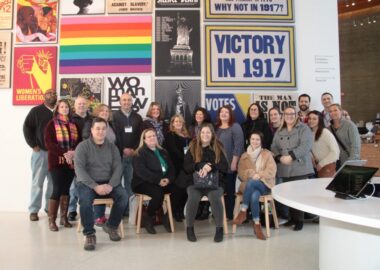 Leadership Cayuga is for you if…
You have a strong interest in and commitment to your community;
You are committed to your personal leadership development;
You anticipate an active role in business and community activities;
You wish to gain access to a network of business, government, community leaders and resources;
You believe change can be anticipated, managed and directed for the betterment of Cayuga County.
Participation in Leadership Cayuga
Leadership Cayuga participants are comprised of small business owners, public servants, corporate executives, social service agency professionals, area youth, and other concerned members of the community.
Special Message about Leadership Cayuga Youth
If you know a young person with leadership potential, consider nominating him or her for admission to the program.  We can follow up with individual students and their families over the summer. This is a unique out-of-classroom experience for a student.
Please call the Cayuga County Chamber of Commerce if you are interested.  Student applications may be accepted through August 2023.
"Leadership Cayuga for Youth Application"
Leadership Cayuga Program
Each Leadership Cayuga program opens with a retreat followed by a series of sessions held from September to June.
The diverse collection of seminars and training sessions are designed to be highly interactive, stimulating and thought-provoking. Class sessions are held in locations appropriate to the topic and instruction presents a varied and diverse approach to problem-solving.
The curriculum includes topics such as:
Economic Development
Education
Human Services
Legal/Justice System
Government
Philanthropy & Stewardship
Local History
Nonprofit Board Service and Volunteerism
Personal Leadership Skills:

Public Speaking
Interpersonal Communication
Emotional Intelligence
Project Management
Leadership Cayuga Class of 2021 Project Presentations
Tuition & Financial Assistance
Tuition for Leadership Cayuga is $1375. Cayuga County Chamber of Commerce members receive a $100 discount on tuition. Tuition covers the orientation retreat, all program costs including two Chamber Luncheons, the county-wide bus tour, all written materials, and the graduation ceremony.
Tuition may be paid by the participant, his or her business, or a combination of both, and must be received prior to the program start date. A limited number of partial scholarships are available.
For more information about Leadership Cayuga please contact the Leadership Cayuga coordinator at 315-252-7291 or email leadership@cayugacountychamber.com for more information about the program.