2022 Annual Dinner

This event has passed. Check back for the future dates.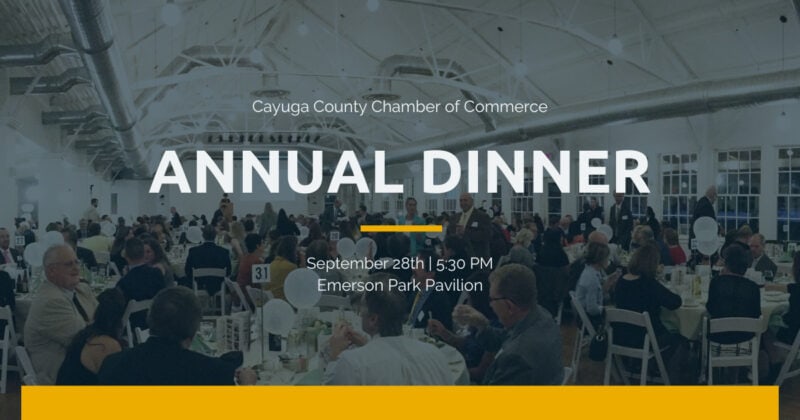 Join us for the Chamber Annual Dinner at Emerson Park Pavilion!
5:30 – Cocktail Hour
6:30 – Dinner Seating Open
7:00 – Program
*Updated Annual Dinner Menu:
Cocktail Hour Menu:
Meat and Cheese Board – Imported & domestc cheeses, cured meats, roasted red peppers and assorted olives
Vegetable Crudite – An assortment of Raw Vegetables served with Ranch Dressing and Garlic Hummus
Salad
Artisan Harvest Rolls, Served with Butter
Harvest Field Green Salad – with dried cranberries, granny smith apples, candied walnuts, feta cheese in a maple vinaigrette
Dinner Menu
Spinach & mushroom-stuffed beef served with a truffled wine sauce
Apple,Pear, and Walnut Stuffed Pork Tenderloin – Served with Walnuts and Plum Demi Glace
Baked Cavatappi – with gouda and cheddar cheeses topped with panko bread crumbs
Duchess Sweet Potato
French green beans
Stay tuned for more info – SUBSCRIBE to get our emails and stay in the loop!