Founders Day 2022

This event has passed. Check back for the future dates.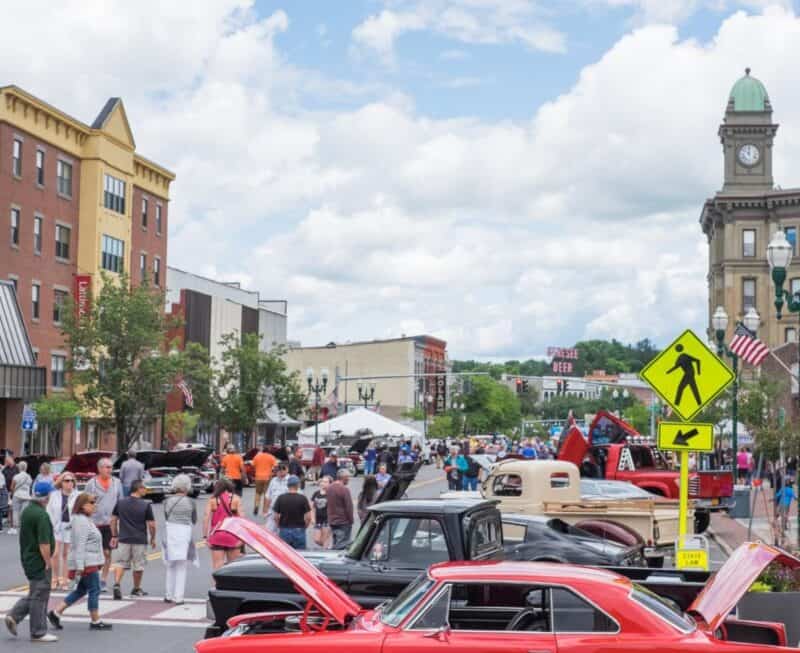 The City of Auburn's annual celebration returns with events throughout downtown and our historic & cultural sites. Friday, August 12 and Saturday, August 13th.
Here is everything you need to know for the 2022 events…
Friday Night Founders Day Kick-off
August 12 'Music on the Mall' returns to downtown on the newly renovated block of State Street between Genesee and Dill Street with the band Psychedelic Sushi performing 7 – 10 pm under the State Street Band Shell.
Saturday Antique & Classic Car Cruise-in Downtown
9 am on Saturday, August 13 is the annual car cruise-in. No pre-registration necessary, participants can cruise right in for the day. Oldies music will be provided by Good Time Charlie's Mobile Entertainment and Classic Hits 99.3 will be broadcasting live from 11 am – 1 pm. Learn more: https://www.auburnny.gov/sites/g/files/vyhlif4131/f/pages/foundercruiseinflyer_2022.pdf
Saturday Features 3 Concerts
The first of 3 concerts in downtown will begin at 2 pm on the Show-mobile Stage on Genesee Street with the Band "AMP" performing until 4 pm.
Gypsy Jazz on State Street
The second Saturday concert features the Gypsy Jazz and World Grooves of the Hot Club of Buffalo on State Street from 4 – 6 pm. Whether you're 9 or 99, The Hot Club of Buffalo makes everyone happy.
Ruby Shooz Concert 6 – 9 pm
New York's Classic 50's and 60's Rock n Roll Show Band! Downtown will be hopin' Saturday evening when Ruby Shooz takes the Show-mobile Stage from 6 – 9 pm on Genesee Street.
Support your downtown merchants & restaurants all weekend long!
Downtown merchants and restaurants will be open with some providing on street vending and food & beverage options. We encourage all Founders Day attendees to support our local merchants and restaurants throughout the weekend.
Press release: https://www.auburnny.gov/sites/g/files/vyhlif4131/f/pages/founders_day_2022_press_release_pdf.pdf
History's Hometown – 2022 Founders Day Celebrates Art & History at our City's Historic & Cultural Sites!
The Summer Festival of the Creative Arts debuts at Willard Memorial Chapel! This year, Founder's Day will be complimented with an outdoor music & arts festival at the historic Willard Memorial Chapel. From 10 AM – 4 PM take a free tour to learn about Georgiana and Caroline Willard, the sisters & founders of the "Tiffany Treasure of the Finger Lakes."
Included in the event is the Finger Lakes Art Council's Summer Festival of the Creative Arts. Dozens of artisans and craft vendors will be outside on the south lawn with a wide variety of hand-crafted items for purchase, plus silent auction items. Shop local artisans' creations while surrounded by FLAC's life-size Auburn Historical Figures.