September 2019 Newsletter
As per usual, the Chamber had a lot of fun this summer! We again enjoyed a beautiful day of golf at the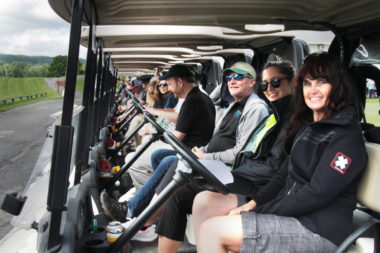 26th Annual Chamber Cup Golf Tournament. This year the tournament returned to an 18-hole format and attracted more teams than we've seen for a few years. The Clambake at Yawger Brook was just as awesome as we've come to expect, both for the food and for the networking. We also celebrated the with Chamber Members at numerous ribbon cuttings, including The Duke Company's new Grant Ave location, Cayuga Community College's new childcare center, Auburn Housing Authority's Melone Village Redevelopment, and DuMond Ag's new soybean processing facility. The new Leadership Cayuga Class also started in September, and we are very much looking forward to seeing their contributions and growth as leaders!
Looking forward, there is plenty more coming. On October 4 FLGIC is hosting a Board Bootcamp for non-profits, and then on October 8 the Chamber is hosting an important educational seminar: Recognizing Substance Use in the Workplace. This seminar will include a presentation from HelpPeople on how to spot and begin to address substance use concerns among employees, as well as a presentation from NYS OASAS providing information about the Recovery Tax Credit that will be available to employers in 2020.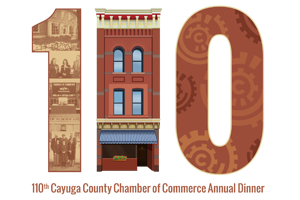 We are also ramping up for the Chamber's 110th Annual Dinner on October 23 at the Emerson Park Pavilion. This is the most anticipated event of the year and recently has had over 300 people in attendance, making it the biggest networking opportunity we offer. Registration is open now and closes October 15. Come join us and 300+ of your closest Chamber friends! In the meantime, keep an eye on our Events page  for other networking and educational opportunities.
« View News Posts