June 2019 New York State of Health Updates!
New York's Uninsured Rate Reaches Historic Low of 4.7 Percent!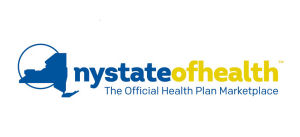 "You Deserve Affordable Health Care"
 More than 4.7 million New Yorkers are enrolled in health coverage through the Marketplace for 2019. That's an increase of 435,000 people from 2018.
The Marketplace is a one-stop health insurance shopping experience that offers high-quality comprehensive health plans and is the only place where consumers can qualify to get help paying for coverage through premium discounts or tax credits.
Individual premium rates for Qualified Health Plans continue to be nearly 50% lower on average than before the establishment of the NY State of Health.  New Yorkers are expected to receive over $636 million in tax credits during 2019.  On average, enrollees eligible for financial assistance receive $335 a month in federal tax credits to reduce the cost of coverage. And, 95% of Marketplace enrollees saw no change in the cost of coverage compared to last year.
Among current enrollees surveyed, NY State of Health was the most trusted source of health care information and nearly all (90%) current enrollees surveyed wanted to renew their marketplace coverage.
Number of Enrollees, By Program in Cayuga County
Medicaid         Child Health Plus      Essential Plan         QHP   
      10,160              1,876                       1,585                    977         
The new NYS Provider & Health Plan Look-Up Tool helped almost 115,000 consumers determine their health plan selection. Click here to utilize this tool: https://pndslookup.health.ny.gov/
Small Business Marketplace: Employer Participation Surges Since 2018!
New York's Small Business Marketplace (SBM) has grown to 12,219, an increase of 465% since April 2018.  Small businesses with 100 or fewer employees can enroll in the SBM throughout the year. To claim the small business tax credit available under the federal law, employers must receive an eligibility determination from the SHOP and enroll in a SHOP certified health plan.
The New SBM brochure is available here: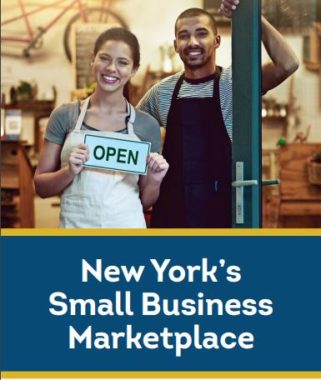 For more information about the NY State of Health Marketplace, please visit:  https://nystateofhealth.ny.gov/ or call 1-855-355-5777, TTY: 1-800-662-1220.
The Customer Service Center is open Monday through Friday from 8am to 8pm and on Saturday from 9am to 1pm with expanded days and hours during the peak of open enrollment.
Or contact:
Wendy Danner-Tollett
New York State of Health Navigator
p: (315) 252-7291 ext. 222
e:wdannertollett@cayugacountychamber.com
w: nystateofhealth.ny.gov
« View News Posts