June 2019 Educational Resources Update!
Leadership Cayuga
The Leadership Cayuga Class of 2019 certainly finished strong! We held our annual Project Presentations at the beginning of May and each group brought forth innovative and well-researched ideas. They tackled community problems like youth programming, an app for tourism, community involvement, and the environment. Each of these can be viewed on our page.
We also sent these wonderful graduates into the world with a luncheon at Euterpe Hall on May 30th. Cheered on by family, friends, employers and now fellow alumni we celebrated their accomplishments and launched them into the community with valuable knowledge and new friendships.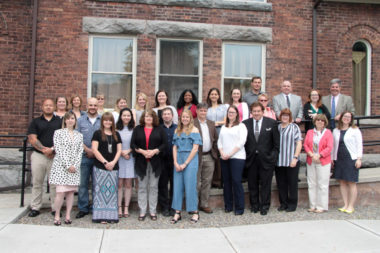 We are now recruiting for the Class of 2020 that will start in September and run monthly through the end of May. A program conducted by the Cayuga County Chamber of Commerce, Leadership Cayuga stimulates public-minded thinking and increases the base of informed, capable leaders committed to using their talents to add to our community's vitality. The program's more than 600 alumni are among the most informed volunteers in Cayuga County.
NEW this year – Interested applicants can apply online by following the link at page cayugacountychamber.com/resources/programs/leadership-cayuga/
FLGIC: Finger Lakes Grant Information Center 
Our monthly free webinar series, FLGIC Foundation Friday, is going strong. These sessions bring the teachings of the Foundation Center database together with some time to network and share creative ideas with other non-profits. The next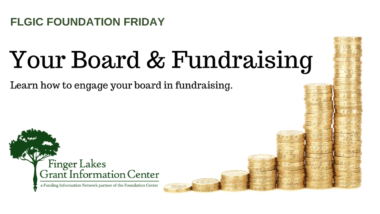 upcoming webinar is "Your Board and Fundraising: Learn How to Engage Your Board in Fundraising" will be held on Friday, June 28th at 9 am. We will also be hearing from a veteran in the field of engaging your board in fundraising to aid in our discussion! Register here: http://flgic.org/
Another free seminar we are offering through FLGIC is the NYS Sexual Harassment Training. This seminar will give your organization staff and board the necessary certificate of completion for NYS compliance of this requirement. There are three sessions, July 10th at 8 am, August 22nd at noon and September 25th at 10 am. Learn more and register at http://flgic.org
Educational Seminars
We kicked off our new quarterly seminar series; Marketing Mondays this past month with Julie Panna of JPI Strategies speaking about the importance of honing your message in marketing. It was a well-attended event and we're excited to continue Marketing Monday this coming September where we'll be talking about Instagram Best Practices. These events are designed to be only an hour at length and are always free for Chamber Members.
The next Educational Seminar will be held on Wednesday, August 7th at 9 am and Noon. Jeremy Caza of The Carta Group will be here to speak about setting up a 401K plan for your small business. You can register for any of these events at www.cayugacountychamber.com/events/.
« View News Posts