June 2019 IGNITE Updates!
Celebrating 15 years of Blazing Paths in Cayuga County!!!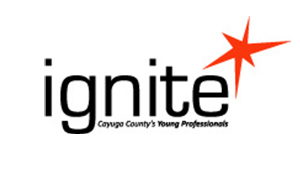 IGNITE is 15 years old this year! That means we are going through one hell of a party, 15 years of young professionals making an impact in Cayuga County and the region. As Chair, I am excited to share some exciting things coming your way. Remember, IGNITE is led by young professionals but is for everyone, young in age and young at heart! Everyone can take part! 
CLICK HERE TO FIND OUT WHAT HAPPENING NEXT WITH IGNITE!
Want more information? Contact IGNITE Chair, Kierstyn Zaykoski at kierstyn@nyide.com.
« View News Posts