New podcast on Harriet Tubman launched by Cayuga County Office of Tourism
The Cayuga County Office of Tourism in partnership with Whetstone Magazine has created a new podcast series on the life of Harriet Tubman and her legacy in New York State.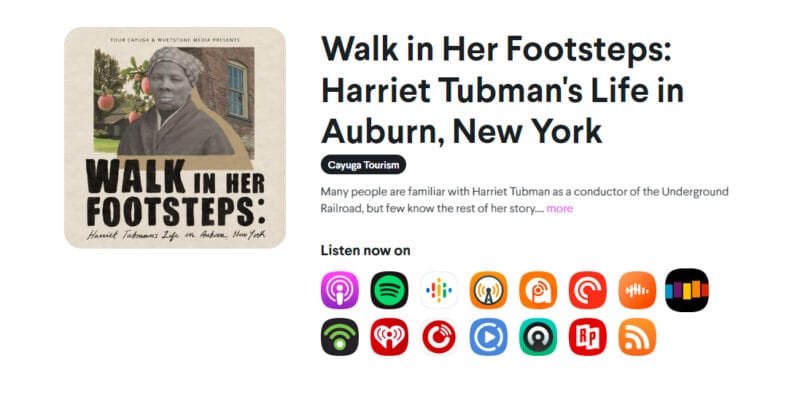 According to a press release, "Walk in Her Footsteps: Harriet Tubman's Life in Auburn, NY is a four-part series hosted by Tourism Ambassador Beonca Louis and Whetstone Magazine." Listeners can tune into "stories, interviews with academics, historians and descendants to get a new glimpse into the life of this iconic woman…. Each will explore the life of Harriet Tubman, her life's work, how it has impacted the residents of her chosen hometown today— and how her legacy will continue to live on."
The podcast launched the first week of August and new episodes will become available every week. The series can be accessed wherever podcasts are available. Four episodes will feature different themes: "Historical Auburn," "Walking in her Footsteps," and "Aunt Harriet & Her Legacy Today."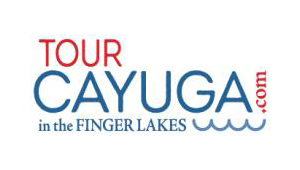 The podcast is a continuation of the tourism's work to increase visitors' awareness of Tubman's choice of Auburn as her hometown and that she made her choice as a free woman. Tourism also stated that the podcast will tell more of her story outside of her deservedly revered role as an Underground Railroad Conductor.
"She was an ordinary woman who did extraordinary things" said Michele Jones Galvin, a descendant of Harriet Tubman.
Executive Director Karen Kuhl adds, "Our aim is to reach a whole new audience and edify them to not only this historic figure, but to the beauty and unique place that is the Finger Lakes of New York."
« View Member News