Champions for Life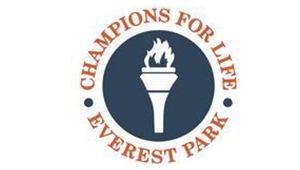 Champions for Life is hosting the
Celebration of Champions,
an annual event to honor and celebrate community members who have contributed in an extraordinary manner to the well-being of their neighbors, friends, families, and all who live in Cayuga County.
This year, we are honoring Dr. Karen Simmonds Brady. Dr. Simmonds-Brady is a fourth generation Oral and Maxillofacial Surgeon, born and raised in Auburn, New York. An outstanding athlete and scholar, Karen attended Penn State on a full scholarship, graduated from the University at Buffalo's School of Dental Medicine with her DDS, and did her residency in Oral and Maxillofacial Surgery at Montifore Hospital in New York City.
Karen is a founding member of the Auburn Pulsars, a youth running group established in 2015. This program introduces children to the joys of running while fostering proper nutritional habits, a healthy lifestyle and personal growth while instilling confidence during what are often challenging times. This mission was especially important during the pandemic as so many of Auburn's children faced additional challenges as the result of the lockdown.
Additionally, Karen coaches Girls Track and Cross-County at Auburn High School, volunteers with Dr. Theresa Casper-Klock to offer pro-bono dental services to local veterans each Veterans Day, and has mentored dozens of student athletes.
Please join us as we celebrate the contributions of this remarkable woman!
Date and time
Fri, May 6, 2022 – 5:30 PM – 9:30 PM EDT
Location
Emerson Park
6877 East Lake Road
Auburn, NY 13021
Tickets can be purchased at: Celebration of Champions Tickets, Fri, May 6, 2022 at 5:30 PM | Eventbrite For table sponsorship information or to place an ad in the program, please contact John Alberici at 315-224-3330.
« View Member News