Active Physical Therapy Solutions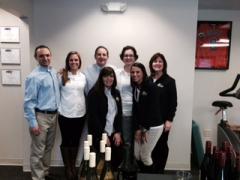 Active Physical Therapy Solutions is an ambulatory, outpatient, orthopedic physical therapy clinic specializing in advanced manual techniques such as Active Release Techniques (ART), Sound Assisted Soft Tissue Mobilization (SASTM), and Extracorporeal Shock Wave. Each of these highly effective soft-tissue management systems can be used to diagnose and treat a variety of musculoskeletal conditions. We also offer traditional physical therapy services in addition to these modern methods.
Our mission is to provide the people of Auburn and surrounding communities with the highest level of rehabilitative service possible in a friendly, caring and well-organized environment, while simultaneously enhancing the healthiness of our community.
« View all