State of Cayuga County, City of Auburn, and Schools

Our State of the City and County will be an in person "Coffee and Conversation" event on Thursday March 23rd. The State of the Schools will be a virtual conversation on Friday March 24th. Registration is now open! PLEASE NOTE: that these are individual events and you must register separately for each one you would like to attend.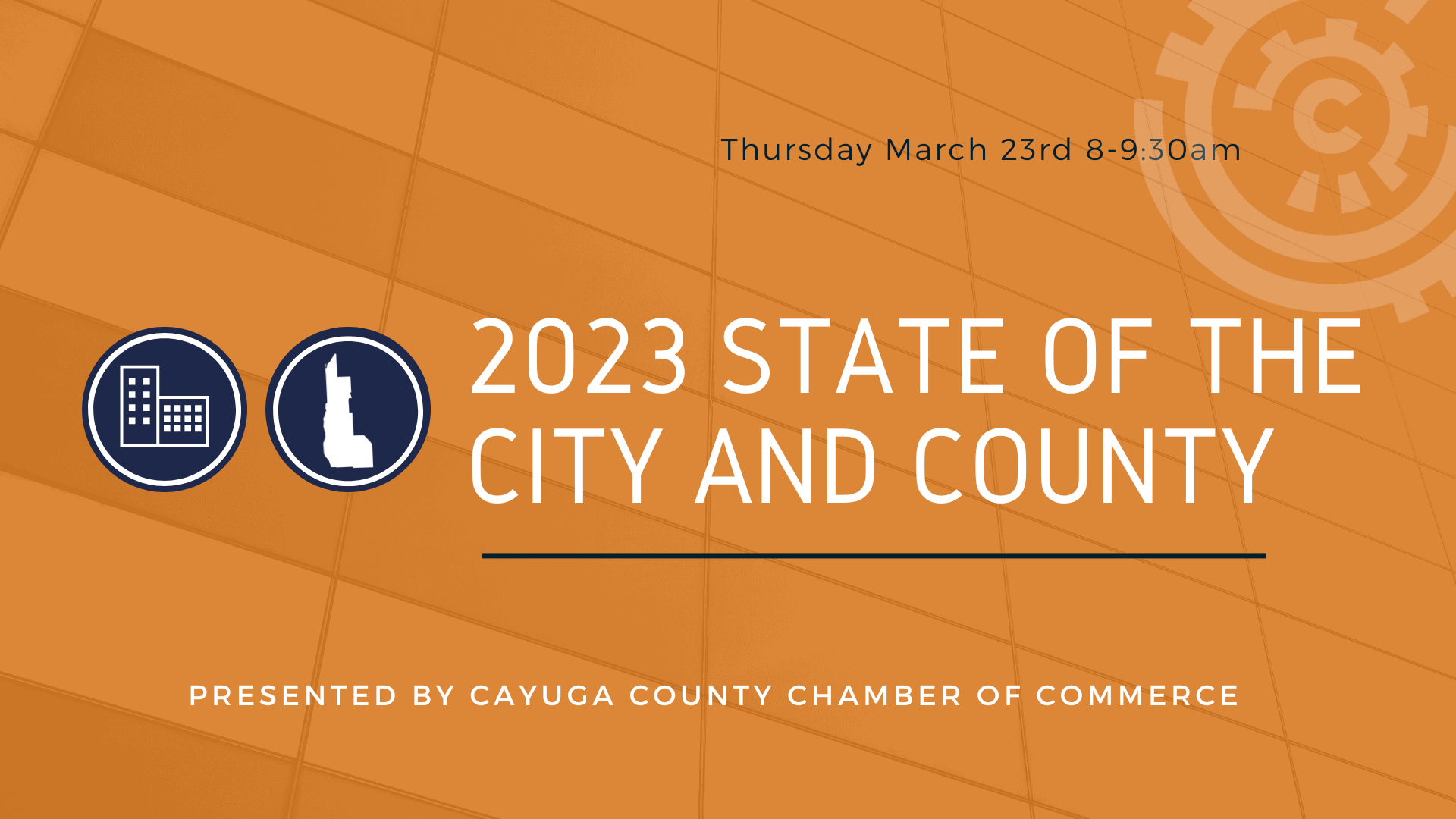 Thursday, March, 23rd
Please join the Chamber of Commerce as we host the annual State of the County and City Presentation on Thursday, March 23rd at Auburn Public Theater in Auburn from 8-9:30am.
The City of Auburn Mayor and Manager, and the County Chair and Administrator will share their insights on the progress of local economic development. Chamber members and the public are invited to attend this informative event.
Coffee, tea, and light breakfast refreshments provided by Cafe 108
Tickets are $20 each for members / $25 for non-members.
Event Sponsor: Two Plus Four Property Management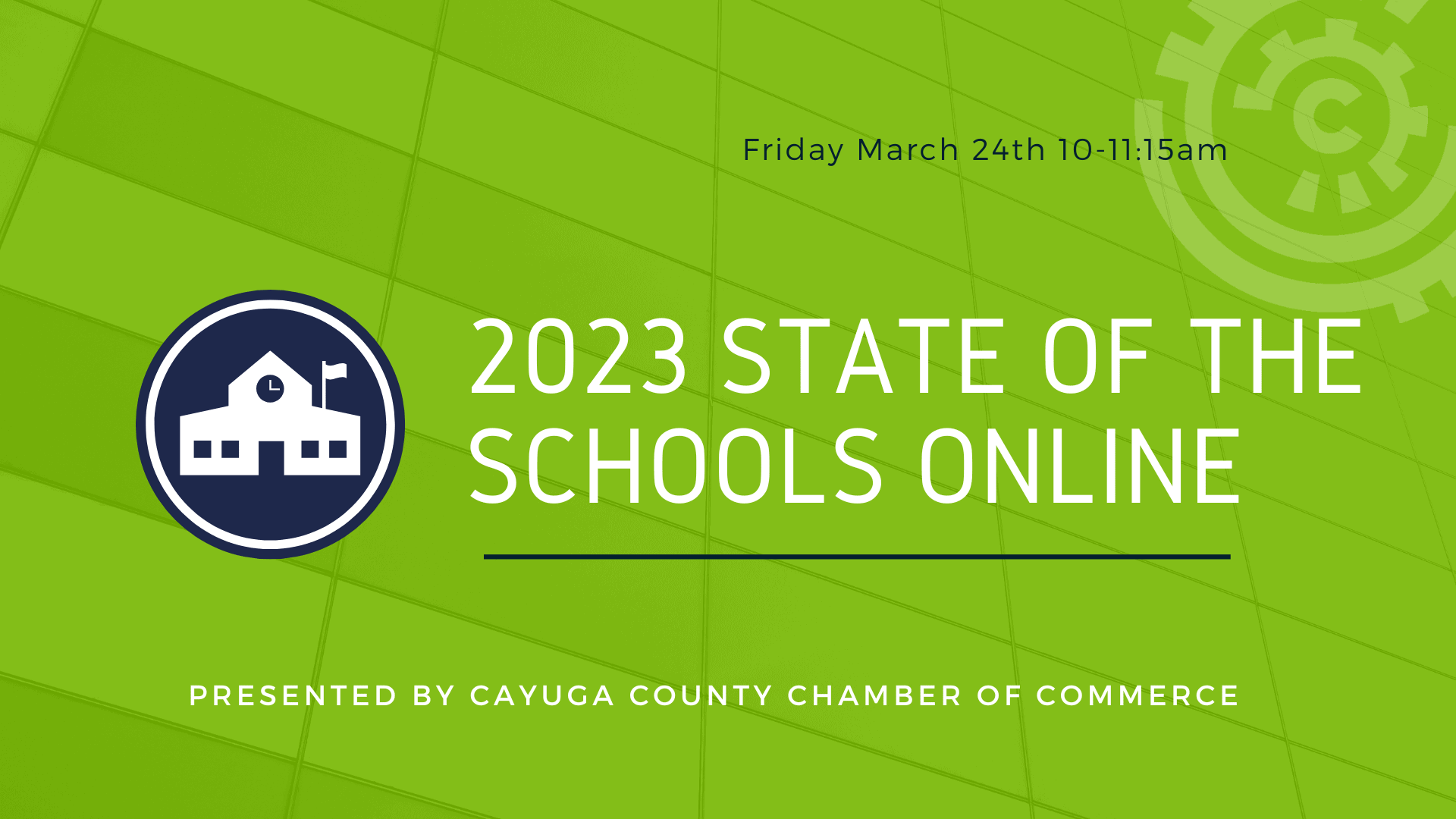 Friday, March 25th
Log in to our virtual meeting space for the second installment in this event series! Join us for the State of the Schools update, featuring Auburn Enlarged City School District Superintendent Jeff Pirozollo,
Cayuga-Onondaga BOCES District Superintendent Dr. Brian Hartwell, Cayuga Community College President Dr. Brian Durant, and Wells College Vice President for Academic & Student Affairs, Dr. Susan Henking.
The State of the Schools address will be online for 2023. Please be aware that you are registering for the State of the Schools address ONLY. If you are interested in other events in the series, you will need to register individually for each event you'd like to attend.
We look forward to having you join us for this informative address!
Event Sponsor: Two Plus Four Property Management