Founder's Day at Willard Chapel

This event has passed. Check back for the future dates.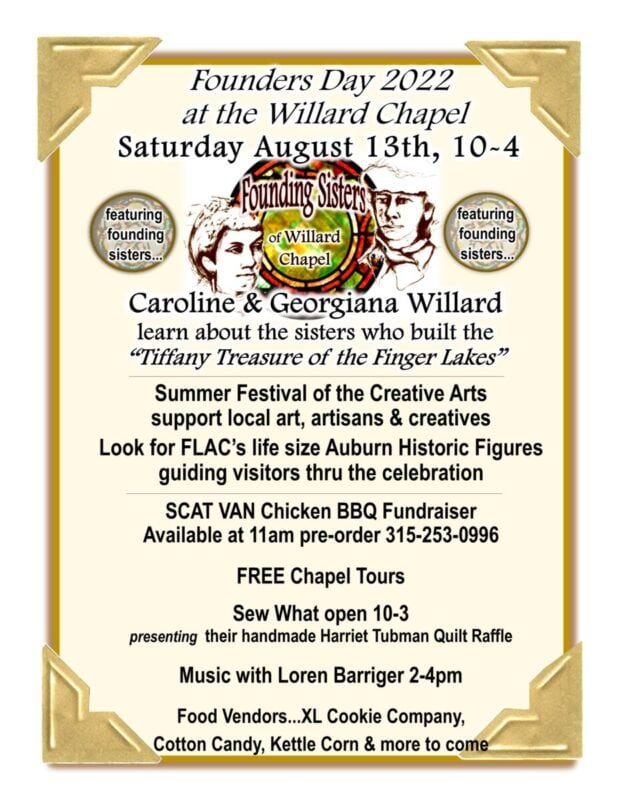 Celebrate Auburn's Founding Sisters at the Willard Memorial Chapel Saturday August 13th 10-4 at the Chapel 17 Nelson Street, Auburn NY. Shop the Creative Arts Festival & Artistic Impressions, enjoy Chicken BBQ,  XL Cookie Co, cotton candy and food trucks, tour the Tiffany Treasure of the Finger Lakes at no cost, and listen to local music legend Loren Barriger.