Educational Webinar: The Shared Work Initiative

This event has passed. Check back for the future dates.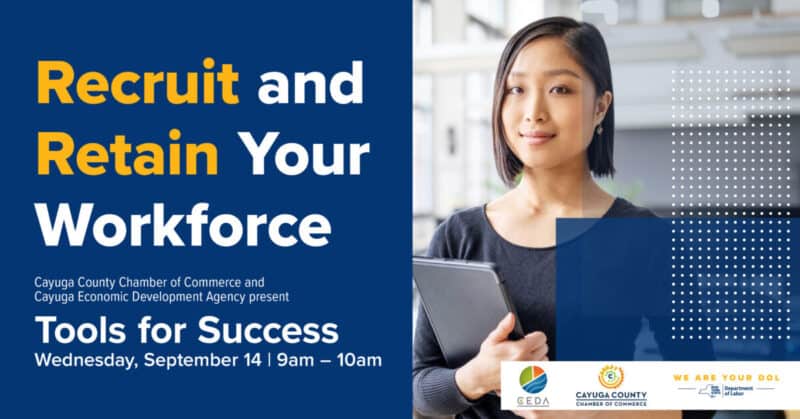 Don't miss out on this virtual presentation!  Discover ways to keep your talent and creatively expand the workforce. 
 A layoff is sometimes the immediate reaction when confronting a challenging business cycle, seasonal adjustment or other workflow disruption, such as a supply chain issue.  Shared Work is your smart alternative that can help a company avoid the burden of a layoff situation…in addition to the full unemployment insurance cost.  Shared Work:
increases cash flow

keeps skilled employees

maintains workforce productivity

reduces future hiring/retraining costs

avoids a disruption in business operations. 
Employee schedules are adjusted and customized for the amount of work available.  The result is softening the impact of a business blip and remaining prepared for future business growth.
During times of expansion, staffing assistance is available through Business Services which offers no cost opportunities to acquire talent.  Learn about resources such as recruiting through your local Career Center, NYS Job Bank and Jobs Express.  Other options are participating in career fairs (mini/regional/virtual), benefiting from tax saving hiring incentives, and tapping into human resource consultation services.
Presented by Stephen Ryan, Project Coordinator, Shared Work and Laurie Thomson, Deputy Director, Business Services, NYS Department of Labor.
This webinar is free for Chamber Members and $20 for nonmembers. 
Presented by:
NYS Department of Labor