Educational Seminar: How Not To Be a Victim of Identity Theft

This event has passed. Check back for the future dates.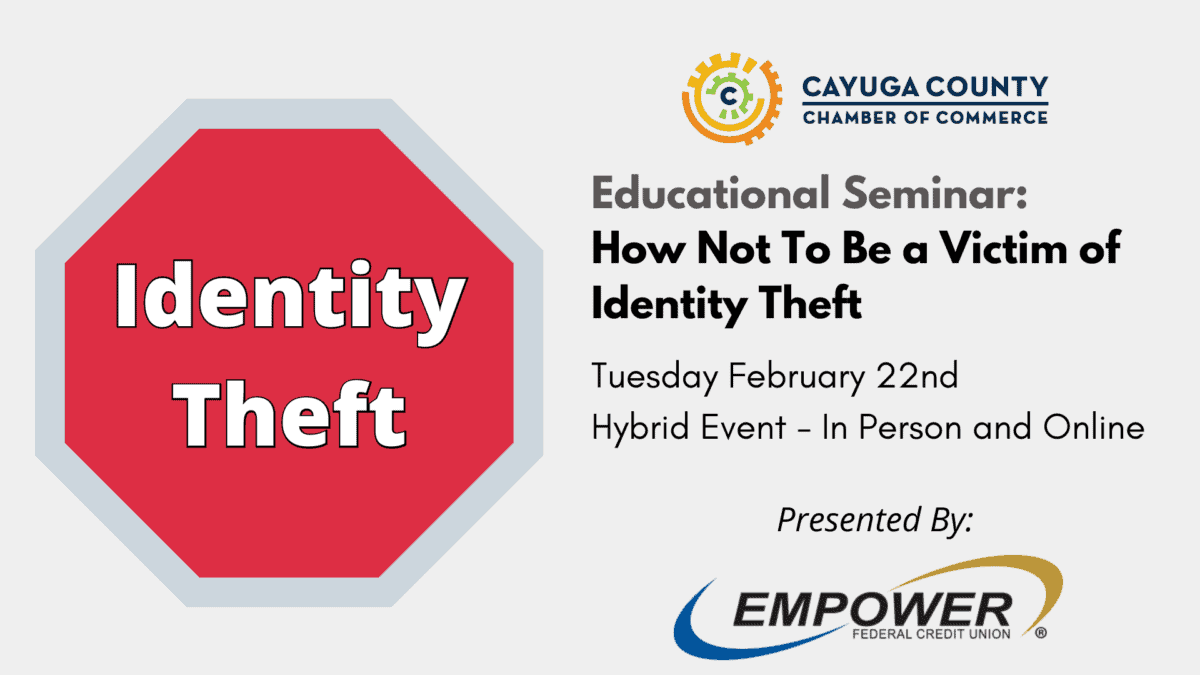 In this seminar you will learn how to: 
-How identity thieves get your personal information
-How to minimize your risk of ID theft – online and offline
-When and where not to give your Social Security number
-Warning signs that you may be a victim
-What to do if you are a victim
—————————————————————————–
NEW! This is a hybrid event. When registering please choose to attend In Person or via Zoom. In person will have limited availability.
Every registrant will receive a link to the video recording following the event.
——————————————————————————-
Presented By:
Melissa Flask of Empower Federal Credit Union
Business Development Officer
Empower Federal Credit Union
Contact
Jessica Wrench
Cayuga County Chamber of Commerce
315-252-7291
jwrench@cayugacountychamber.com