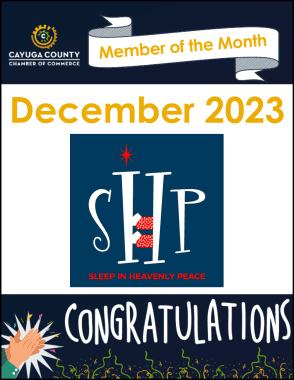 Congratulations to Sleep in Heavenly Peace for being December's Member of the Month! All children deserve a safe, comfortable place to lay their heads. Across the US, too many boys and girls go without a bed—or even a pillow—to sleep on. These children end up sleeping on couches, blankets, and even floors. This can affect their happiness and health.
That's where Sleep in Heavenly Peace comes in. We're a group of volunteers dedicated to building, assembling and delivering top-notch bunk beds to children and families in need. Our organization has grown steadily over time, and we're working on opening more chapters in different states to serve more people.
If a child needs a bed, we want to make sure they get one. NO KID SLEEPS ON THE FLOOR IN OUR TOWN!®
Join for your link to...
Relationship marketing is one of the key methods to generate and sustain business. Our networking events provide Members with an environment in which to build relationships and conduct business with one another.

Learn More

The Chamber's publicity, community recognition, and marketing exposure venues afford opportunities for Member businesses to engage in out-reach efforts to hundreds of community business leaders.

Learn More

The Chamber is dedicated to Member success. Our Programs and Services offer various seminars and workshops that can be strategically utilized to enhance skills, promote problem solving, and motivate greater commitment.

Learn More