Marketing and Event Coordinator – Sessler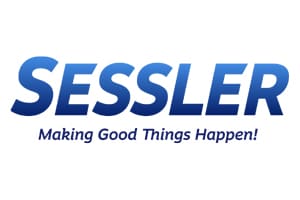 Marketing & Event Coordinator
Summary
Sessler, a dynamic and growing, generational family owned specialty contractor and real estate development company seeks a Marketing & Event Coordinator. Under general direction this person plans, directs, and oversees the marketing and event activities for the operations of our SamSen division at Sampson State Park and Seneca Lake State Park and assists with the marketing program for full suite of services of the Sessler.
Essential Duties and Responsibilities
Assists with developing marketing strategies to promote rentals of cabins, seasonal RV sites, marina slips (seasonal and transient), pontoon boat rentals, and retail at the SamSen Ship Store.
Implements marketing and advertising campaigns by assembling, tracking, and analyzing sales forecasts, preparing marketing and advertising strategies, plans, and objectives; planning and organizing promotional presentations.
Assists with planning meetings and trade shows by identifying, assembling, and coordinating requirements, establishing contacts, developing schedules and assignments, and coordinating mailing lists.
Write a variety of different content to support communications and marketing efforts, including newsletters, website copy, and brochures and press releases.
Enhance brand by executing the online marketing campaign through weekly email content generation, social media integration, and blog maintenance
Maintains and assists with updates to the SamSen website and various websites within the suite of services at Sessler.
Keeps promotional materials ready, inventorying stock, placing orders, and verifying receipt.
As assigned, serves as representative with external organizations; attends and/or speaks at meetings, community and professional functions, and conferences.
Works collaboratively with internal and external customers.
Coordinates and oversees event planning and coordination at the SamSen operations at Sampson and Seneca Lake State Park to increasing rental capacity and traffic to the various revenue sources at each park.
Assists the Director of Development & Public Relations with marketing and related business development needs within the suite of Sessler companies.
Performs other duties as assigned.
Qualifications
Associates degree in Business or Marketing (Bachelor's preferred)
1-2 years' marketing experience, a plus

Position requires a strong orientation toward providing expert customer service, along with a high degree of accuracy in a deadline-driven office environment.

Proficiency in MS Office, experience with graphic design/website systems a plus.

Strong writer and diligent proofreader.
This position will be based at our Waterloo, NY office. Some travel will be required, primarily day trips. Excellent benefits program which includes health insurance and 401k with employer match after 6 months. Salary commensurate with experience. Mail cover letter and resume to 1287 State Route 96 North, Waterloo, NY 13165 or e-mail to bsherman@sesslercompanies.com.
« View all