Finance Specialist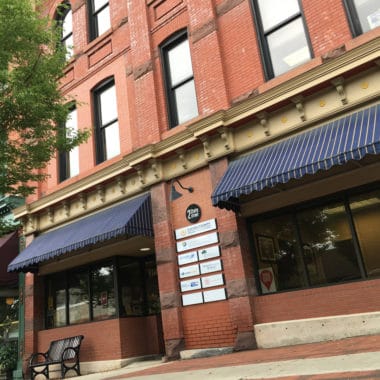 The Finance Specialist will be responsible for overseeing the financial activities and compliance of Cayuga Strategic Solutions (CSS) and its affiliate organizations. The position will provide executive assistance to the administrative team of the organizations in the area of financial transactions, cost accounting and compliance needs. She/He will oversee (with direction from the Chief Executive Officer) the financial day-to-day operations of the organizations such as check writing, payroll processing, and cash management through extensive use of QuickBooks accounting software. Demonstrating success in this role will be achieved through accuracy and timeliness of performing financial responsibilities, working with internal staff and outside partners in compliance and overall reliability in managing the agencies financial activities.
POSITION TITLE:  Finance Specialist
REPORTS TO:        Chief Executive Officer
SCHEDULE:            Part-time (22.5 hours per week)
LOCATION:             2 State Street, Auburn, NY
POSITION RESPONSIBILITIES
Cost Accounting

Communicating with management and staff

Assessing business expenses and preparing budget plans for Cayuga Strategic Services and its agencies.
Reviewing financial records.
Research market rate for business costs.
Accurately reflect balance sheets.

General Administrative Duties

Board Assistance

When required provide updates and financial data for all organizational boards.
Work with staff to help prepare Board packets with financial updates for each board meeting and distribute one week in advance of meetings.

In coordination with Chief Executive Officer, schedule and set agendas for staff meetings (at least bimonthly)
Corporate Record Management

Maintain corporate records for all affiliate organizations.
Ensure compliance with Sarbanes – Oxley through implementation of policies and procedures in accordance to laws and recommendations.

Finance

Process all deposits and handle cash management for all affiliate organizations
Communicate with outside financial services on budget and transaction information and adjusting entries for timely preparation of financial statements
Perform bank reconciliations for all affiliate organizations
Payroll processing in coordination with payroll services
Pay bills and write checks where appropriate for affiliate organizations
Work with CSS and associated agency staff in compliance activities according to associated grant and project parameters.
POSITION REQUIREMENTS
Strong financial, written and oral communication skills are required for this position
Ability to be well organized and maintain accurate records through QuickBooks
Represent CSS and the Chief Executive Officer at outside partner agency meetings
Minimum of Associate's Degree
Ability to manage time and prioritize tasks
Ability to multi task and maintain professional demeanor at all times
High level of confidentiality required due to both financial and human resource information handling
EQUIPMENT, MACHINES AND SOFTWARE USED
Strong computer skills that include working knowledge of QuickBooks and Microsoft office. The ability to send/receive email messages, post information to a database or spreadsheet, and perform basic word processing, bookkeeping, and/or data entry.
Experience navigating the web, connecting to the internet, using wi-fi.
General office equipment is used such as a computer, printer, photocopier, telephone, fax machine, scanner, and calculator.
ENVIRONMENTAL CONDITIONS:
Typically works inside in an office environment where there is heat and protection from weather conditions.
TO APPLY: Please forward a cover letter and resume to CEO, Cayuga Strategic Solutions, 2 State Street, Auburn, NY 13021 or submit by email to bbroadwell@cayugaeda.org.
ABOUT CAYUGA STRATEGIC SOLUTIONS:
Cayuga Strategic Solutions (CSS) is a joint venture of and the employing entity for the Cayuga Economic Development Agency and Cayuga County Chamber of Commerce, as well as the Cayuga County Chamber of Commerce Foundation. CSS currently has a team of nine working to engage, educate, and support the Cayuga County business community with the goal of creating a more vibrant business environment that encourages growth and provides a variety of opportunities to all residents and visitors. CSS offers a friendly and flexible work environment, as well as an employee assistance program, professional development opportunities, paid holidays, paid time off after six months, and a 401k match after one year. Located at 2 State Street in downtown Auburn, CSS is centrally located near restaurants, entertainment, and services.
« View all