Roseadah's Restaurant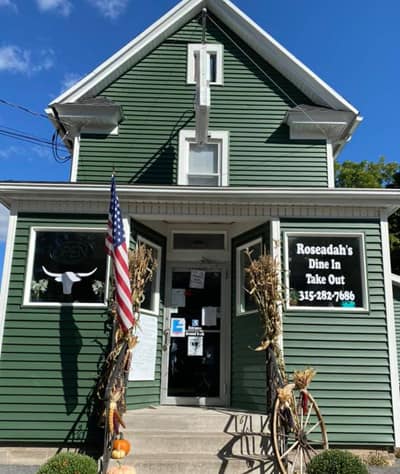 Roseadah's is locally-owned and operated, featuring farm-to-table fresh food. Burgers are hand-pattied. Everyting is hand-breaded. Roseadah's provides freshness and food at a good price and portions that are very generous. You get what you pay for here.
Roseadah's has history to its name. The owner named it after her great grandmas, Rose, who was Italian, and Adah.  Both loved to cook and bake. Everything the owner knows came from freshness and handmade.
Offers 10% military discount everyday. Thursday – 10% off for first responders!
« View all