Rescue Mission Holiday Gift Drive
Each year, the Cayuga County Chamber of Commerce partners with the Auburn Rescue Mission to "adopt" a family in need for the holidays.  Typically, at our annual holiday party, we distribute the list of items requested by the Auburn Rescue Mission families.  Due to the restrictions related to the COVID-19 pandemic, we will not be hosting our holiday party but will be supporting the Auburn Rescue Mission with a virtual holiday gift drive.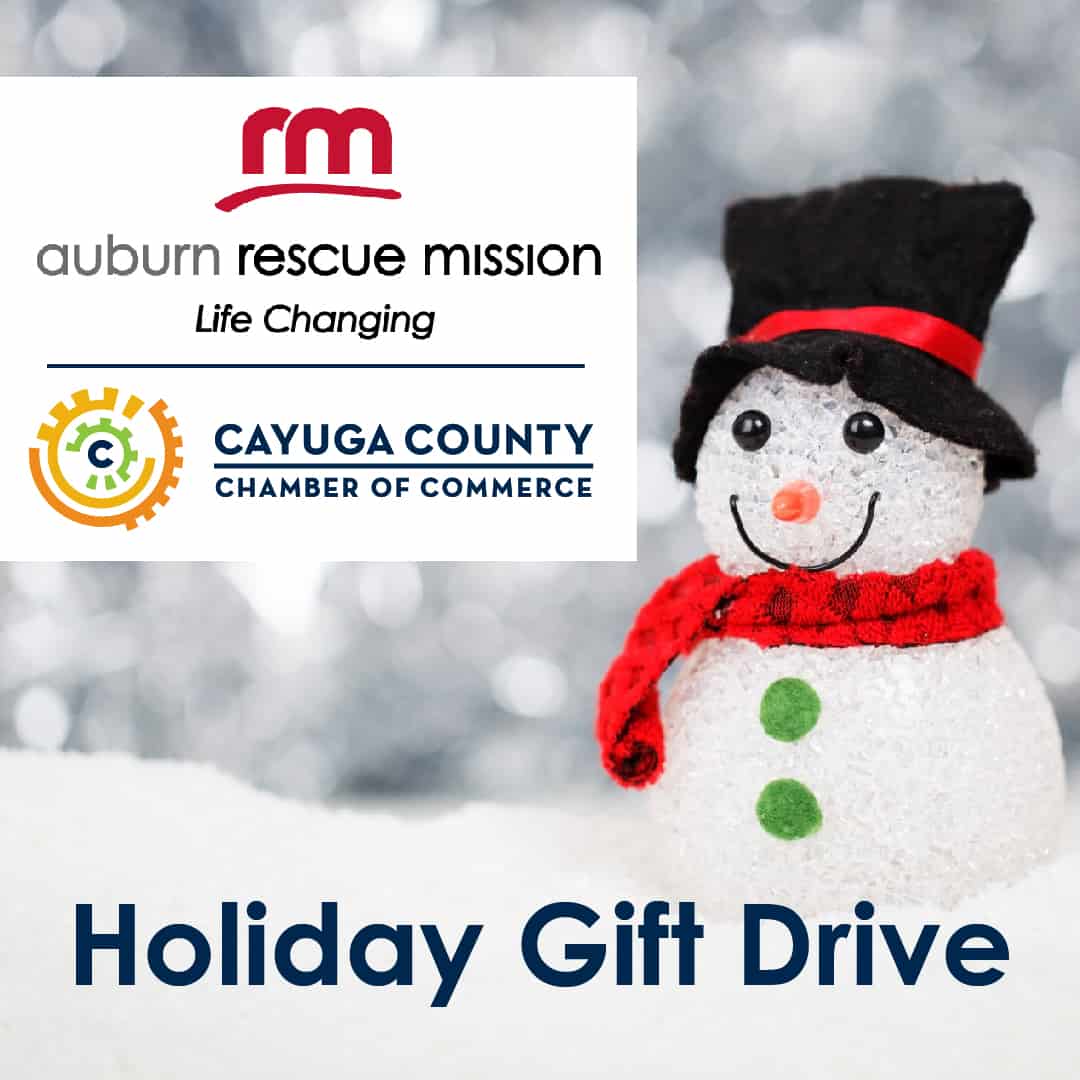 3 ways to participate
1. The Auburn Rescue Mission has compiled a list of items that families have requested. Click the link below to view the "wish list" of items and check off the item that you pledge to donate.
2. Contact Amy Fuller, Chamber Manager, to coordinate a donation. afuller@cayugacountychamber.com or (315) 252-7291
3. Donate a gift card(s) of any denomination to Wegmans and/or Walmart.
Drop off UNWRAPPED gifts to:
Chamber Office, 2 State Street, M – F 8:30 – 5pm OR Rescue Mission, 51 Merriman Street Office, M – F 8-5pm
Donations must be received by 1 PM on Friday, December 18th
The Rescue Mission is also accepting gift wrapping supplies (rolls of paper, tape, ribbons, bows, bags, boxes, etc.).
View the WISH LIST