Students Against Drunk Driving (SADD) | Alcohol Awareness Event

This event has passed. Check back for the future dates.
Looking for summer jobs for students? Have products, activities, or services for students? Host a table at this awareness event on April 30, RSVP by April 22
The Cayuga County Drug Free Coalition has been working closely with the SADD students at Auburn High School. On Tuesday April 30 from 8a-2:30 pm in the Student Academic Center, the students of Auburn High School will have access to a DUI simulator and we would like to have local agencies, businesses and organizations available for our students.
You are cordially invited to participate in this event by hosting a table with your agency information and expertise. We look forward to the information, knowledge and opportunities that you can make available to our students.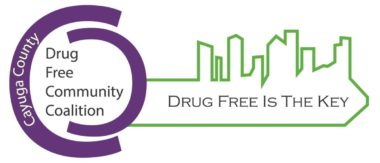 If you need tables and chairs, please make sure to put that in your RSVP.  On the day of the event, you may arrive to begin set up at 7:30am. The students will begin to arrive around 8:00 am. We ask that you stay the duration of the event so all students may experience all you have to offer. Please feel free to bring "swag" or candy to entice students to engage with your booth.
Please let us know by April 22, 2019 if your agency is able to host a table by contacting
Julie Liccion at Julie_Liccion@auburn.cnyric.org or 315-255-8300, ext. 2331
or  JoLynn Mulholland at jolynnm@chadcounseling.org or 315-253-9786.