NOAA Public Meeting: Information on proposed national marine sanctuary in Lake Ontario

This event has passed. Check back for the future dates.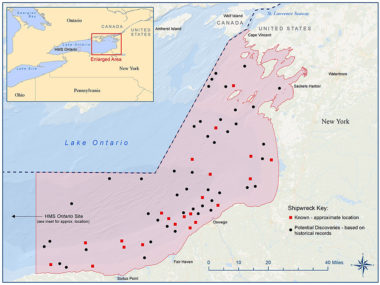 The National Oceanic and Atmospheric Administration (NOAA) is asking the public to comment on the possibility of designating a national marine sanctuary in eastern Lake Ontario to protect historically significant shipwrecks and related maritime heritage resources. The agency will hold four public meetings on the proposal announced in the Federal Register. This is the first step in the designation process.