MLS Laser Therapy Seminar by Victory Sports Medicine

This event has passed. Check back for the future dates.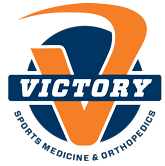 Are you living in PAIN? If so, this FREE informational seminar is for you! Dr. Marc Pietropaoli will be presenting on MLS Laser Therapy. MLS Laser Therapy is an affordable, effective pain treatment with no known side effects. MLS Laser Therapy helps treat conditions such as arthritis, tendonitis, bursitis, sprains & strains, back pain, foot pain, and much more. Please join us at the Auburn Public Theater Cinema for this hour long presentation and Q & A.