Chinese Language and Culture Day Camp

This event has passed. Check back for the future dates.
Kids will spend three weeks learning Chinese language and culture— kids in 2nd through 12th grade can learn in a fun and immersive environment about the Chinese culture which includes dance, kung fu, arts and crafts, cooking, and more!  Take advantage of this unique opportunity for your child. For more information call 315-312-3271.
July 1st-July 30th~ Monday through Friday~ 9:00AM-3PM ~Camp located at SUNY Oswego
Chinese Language and Culture Day Camp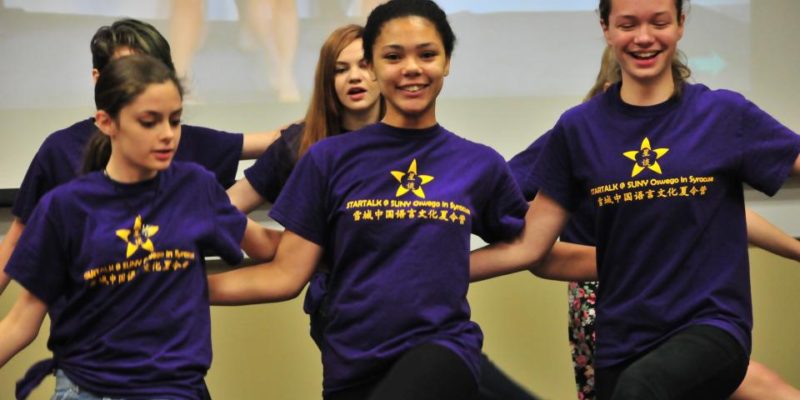 Cost: FREE