Chamber 2020 Virtual Auction

This event has passed. Check back for the future dates.
Introducing our VIRTUAL AUCTION! New for 2020!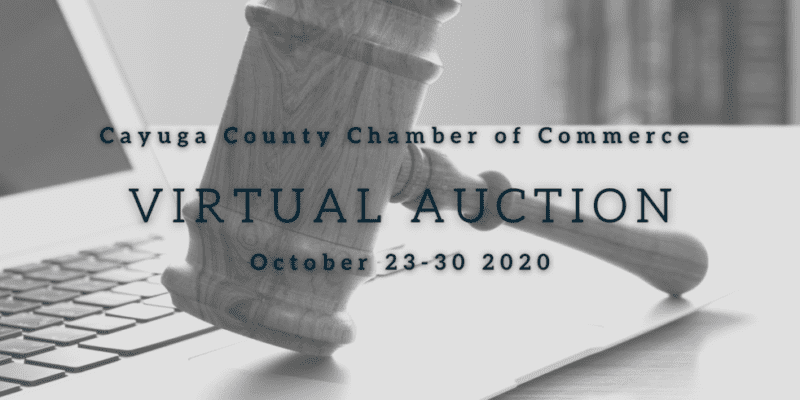 The Cayuga County Chamber of Commerce Annual Dinner is our largest annual in-person event, and after exploring creative alternatives, we determined that this event was not feasible under the current circumstances. The Silent Auction hosted during the dinner is our BIGGEST fundraiser of the year, so we have decided to host a Virtual Auction!
The Virtual Auction will begin Friday, October 23rd, and end Friday, October 30th. Check back to this page during the auction to access the items up for bid, or better yet SUBSCRIBE to our email list to get updates about this event and other news from us!
Once the auction begins, you will be able to view photos and descriptions of the items on our auction platform.  Should you choose to place a bid, all you need to do is enter your bid amount, name, email address, and phone number to submit your bid.  You can even opt to receive a text message should your item be outbid!
Happy bidding, and, as always, THANK YOU for your support!