2021 State of the City

This event has passed. Check back for the future dates.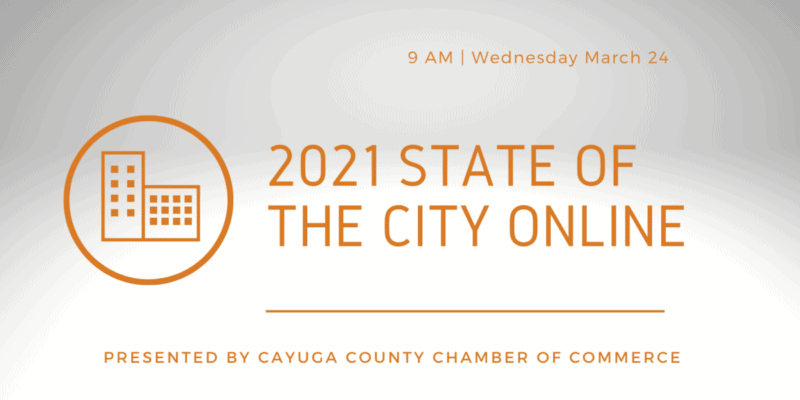 Log in to our virtual meeting space for the first installment of this event series! The State of the City will feature updates from Auburn Mayor Michael Quill and City Manager Jeff Dygert.
Due to COVID-19 related limitations on gathering sizes, we have decided to host our State of the City, County, and Schools addresses online again in 2021. Please be aware that you are registering for the State of the City address ONLY. If you are interested in other events in the series, you will need to register individually for each event you'd like to attend. Please visit cayugacountychamber.com/stateof for more information about other events in the series.
We look forward to having you join us for this informative address!